Also see Biochemistry Division Faculty listing under the Department of Chemistry and Biochemistry

The Nutrition Clinic: Founded by Dr. William Shive in 1980, and later directed by Dr. Flora Pettit, the Nutrition Clinic worked with over 3500 volunteers from 1980 until 2004. Dr. Shive pioneered the use of testing live human cells (lymphocytes) for their ability to grow in controlled culture media. Research publications from the Clinic deal with the development of the lymphocyte culture medium and the biochemical roles of sulfite and asparagine in human lymphocytes. A recent article* deals with the prevention of toxicity from statin drugs by means of coenzyme-Q10 and an unidentified plasma protein. The Clinic also collaborated with the School of Nursing on a study of breast cancer patients, with the Texas Neural Tube Defect Project, and a study of a rare genetic disease, ataxia-telangiectasia. Although the Clinic has closed its laboratory, the analysis of the data continues. Learn more about this work from the article printed in the 2003-2004 Fall/Winter issue of Chemical Compositions (p. 16-17).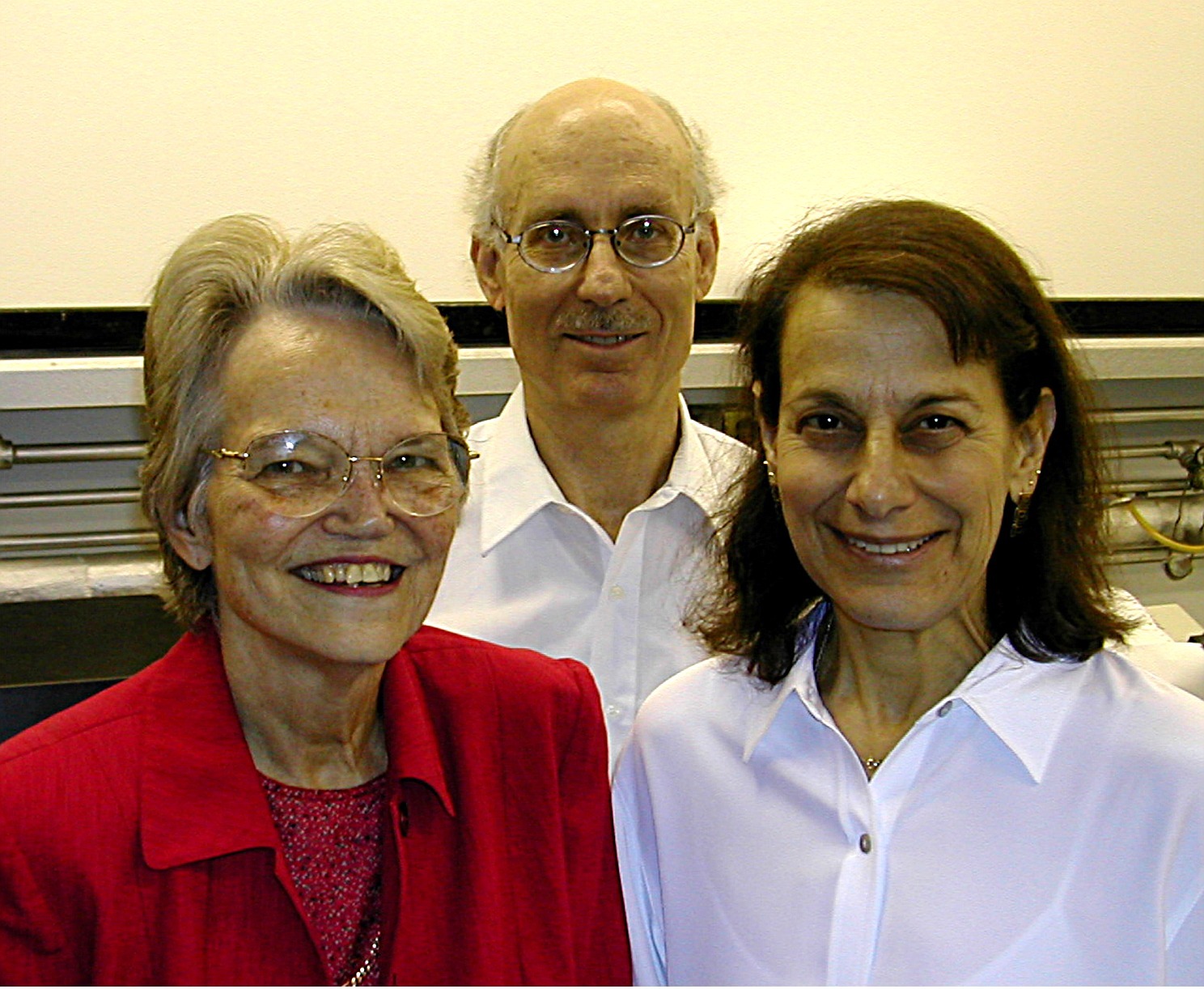 Dr. Flora Pettit, Dr. Don Davis and Elaine Hrissikopoulos of the Nutrition Clinic.
In addition, Dr. Don Davis has co-developed a program that makes it easy to illustrate the "nutritional quality" of various foods.

NutriCircles can graphically illustrate the nutrient diagram for over 3,000 foods (see the sample for baked salmon on the right), plus provide a nutritional analysis of meals, diets and recipes. Link to NutriCircles here or from our list of "Useful Links" for more information.
***********
*Ref. "F.H. Pettit, R.F. Harper, J. Vilaythong, T. Chu, and W. Shive, "Reversal of Statin Toxicity to Human Lymphocytes in Tissue Culture", Drug Metabolism and Drug Interactions, 19(3): 151-60 (2003)."